Heat and Moisture Exchanger Filter
Source: Published:2022-07-15 Hist:
The heat and moisture exchanger filter is intended for providing optimal moisture and temperature output with low resistance to flow and bi-directional filtration with bacterial/viral efficiency offering cross-contamination protection for patients when the clinical gas pass through.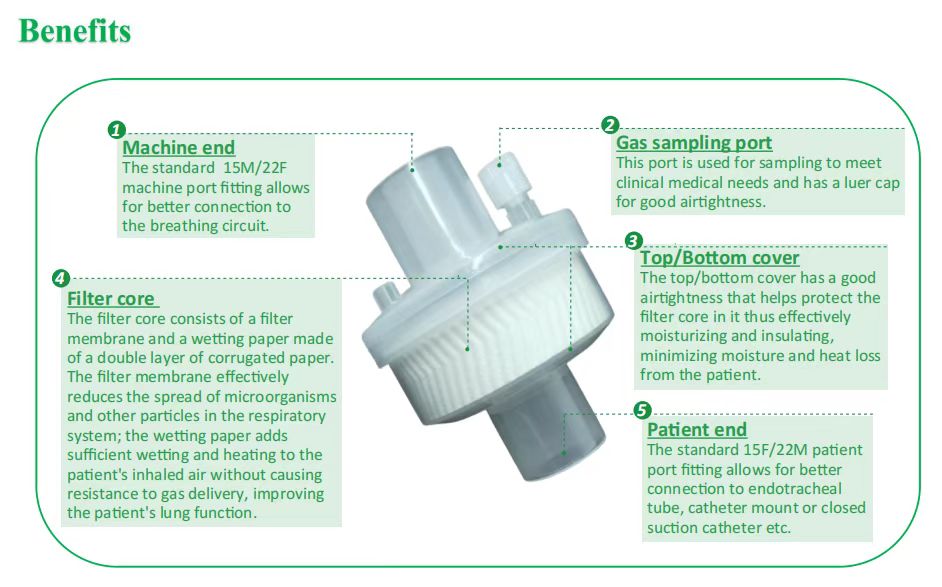 Features:
High bacterial viral efficiency, insulation and moisturizing. Well-sealing protects the subject against cross contamination. Filters are effective for filtration of bacteria, viruses and expectorated matter.
Product

Size

Sterile

Ref. code & Type

ABS

PP

Heat and Moisture exchanger filter

Infant

√

T010101

T010201

Child

√

T010102

T010202

Adult

√

T010103

T010203